Since coming to Rome I have picked up a couple hobbies. As I've posted a few times, I've gotten quite into hiking and backpacking while over here. I think half my travels since moving here have involved hiking in some fashion. Along the way I discovered that it is quite difficult to get decent maps for many of my hikes. So I embarked to learn how to make maps. They started fairly simple, but have progressed to where I am currently working an a topological map for all of Italy. In the process I have developed an appreciation for the art of map making. However much I would like to talk more about that, the hiking maps will have to wait for another day.
Instead, while working on my hiking maps, I took a detour and made two maps about the dioceses in New Jersey and the Diocese of Metuchen in particular. I started by making a map of the counties in New Jersey with the five dioceses overlayed with their respective cathedrals. Then I learned how to do some digital photo editing and produced a 45 cm by 30 cm poster that now hangs on my wall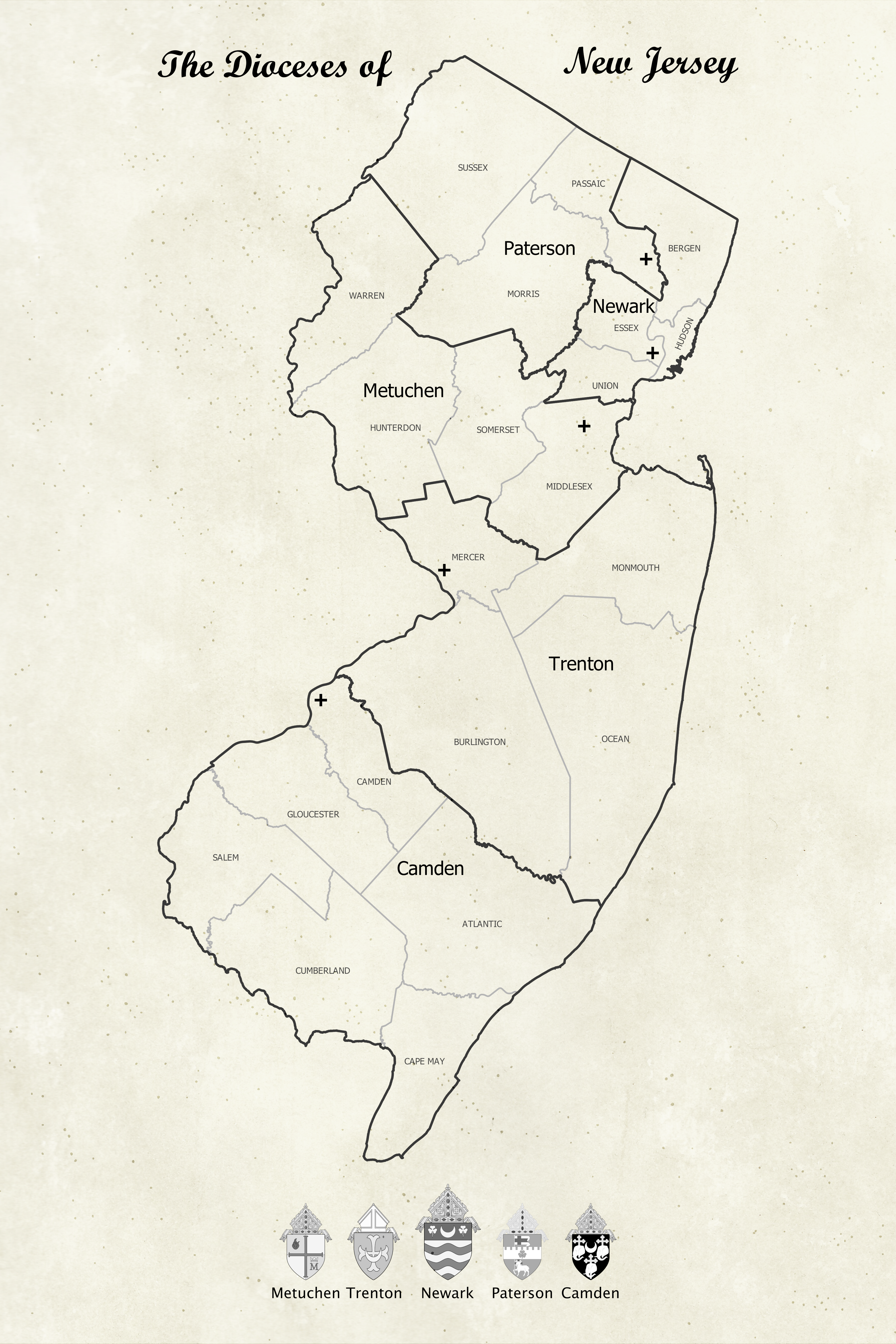 For my first project like this I was quite happy with the results. Shortly after I finished this I thought it would be cool to have a map of all the parishes in my diocese (Metuchen). So that's what I did. From the diocesan website, I got a list of parish and then plotted them on a map to get the gps location. For the merged parishes I tended to go with the first worship site I could find on the map. Then I took the county data I had from the above map and got road data from New Jersey. I then overlayed the major roads and all the parishes over the four counties of the diocese. Finally I did some editing and made another 45×30 cm poster to hang on my wall next to the above map.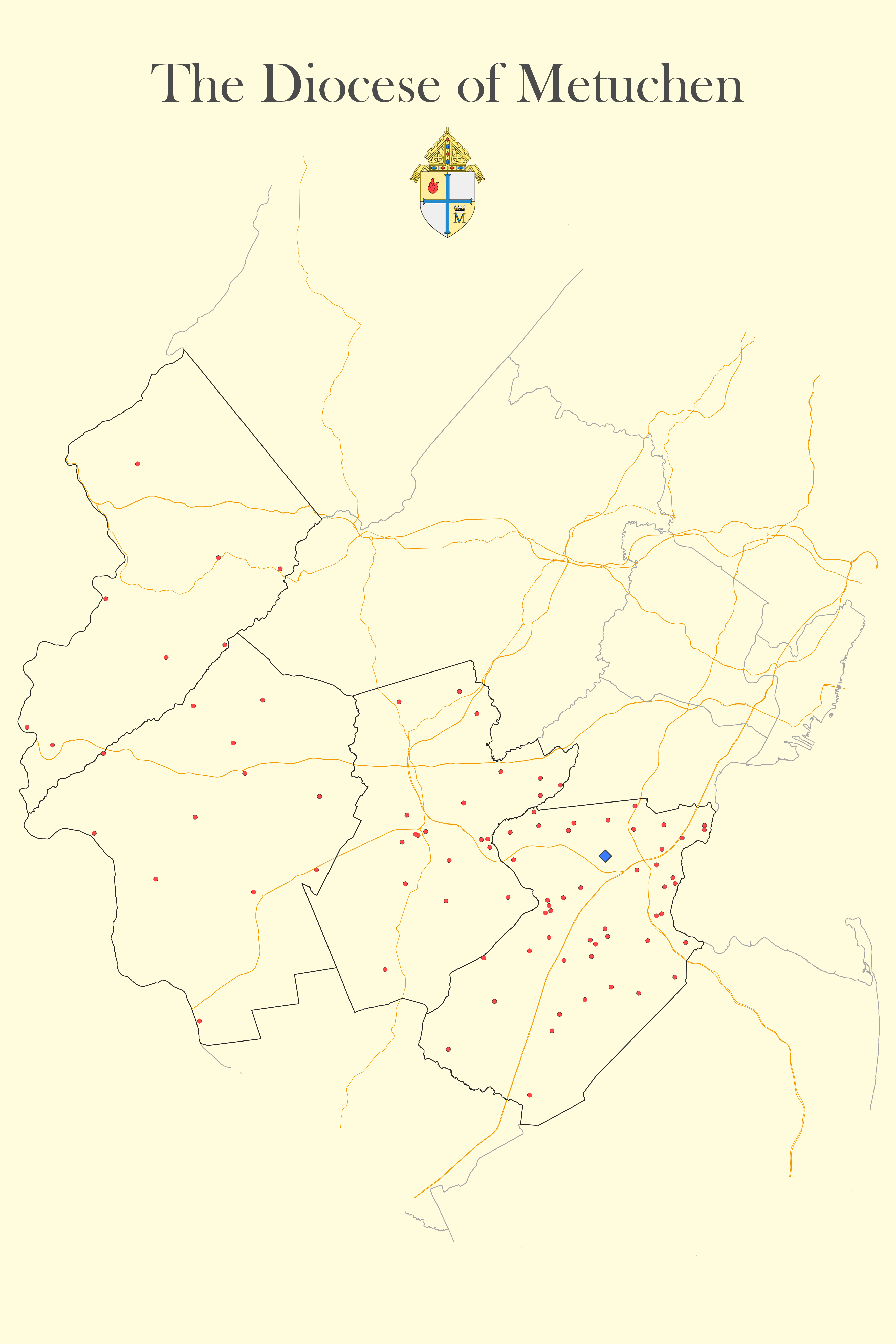 Overall I am quite pleased with how this turned out. When printing the western boarders came out closer to the poster edge than I like though. Unfortunately because of the density of parishes in the eastern side of the diocese I couldn't fit the parish names at the size of the poster I made. I hope to make a bigger map and include all the parish names in the future.
If you like the maps, feel free to download and use them as you would like.